John Cornyn was first elected to the U.S. Senate in 2002 and is currently serving his fourth term. He sits on the Senate Finance, Intelligence, and Judiciary Committees, where he helps craft legislation on behalf of more than 30 million Texans. From 2013 until 2019, John was chosen by his colleagues to serve as the Republican Whip, the second-highest ranking position in the Senate Republican Conference. A San Antonio native, John has served the people of Texas for nearly four decades, as a district judge, a member of the Texas Supreme Court, and Texas Attorney General, before representing the Lone Star State in the U.S. Senate.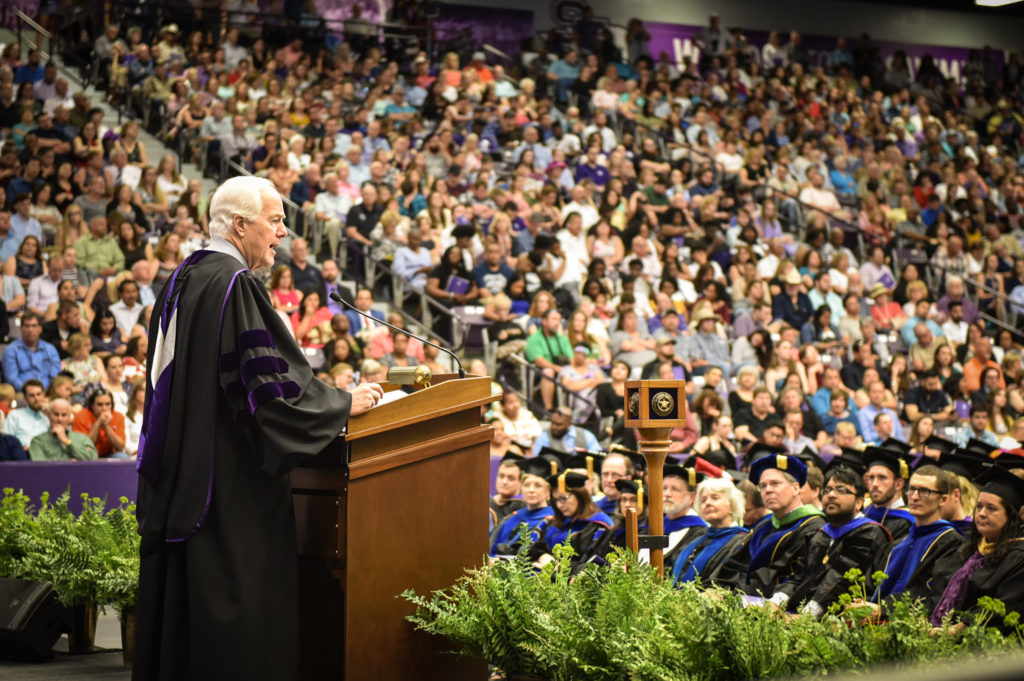 John was born in Houston, Texas, and grew up in San Antonio, the second of three children. His father flew B-17s in the Mighty 8th Air Force during World War II, before becoming an Air Force dentist. At various points in his childhood, John's family was also stationed in El Paso, Texas; Biloxi, Mississippi; Washington, D.C.; and Tachikawa, Japan.
In 1973, John graduated from Trinity University in San Antonio with a degree in journalism. After beginning his education as a biology major with hopes of becoming a doctor, his interests and passions shifted and he changed his major to journalism. While in school he worked for the university paper, The Trinitonian.
After graduating from Trinity University, John stayed in San Antonio where he earned his law degree from St. Mary's Law School in 1977. He then joined a San Antonio law firm where he specialized in defending doctors and lawyers in malpractice suits, combining his love of medicine and law.
In 1979, John hit one of the most important milestones in his life when he married his wife, Sandy. They have been married for 43 years and have two grown daughters.
Public Service in the Lone Star State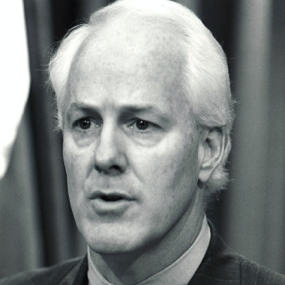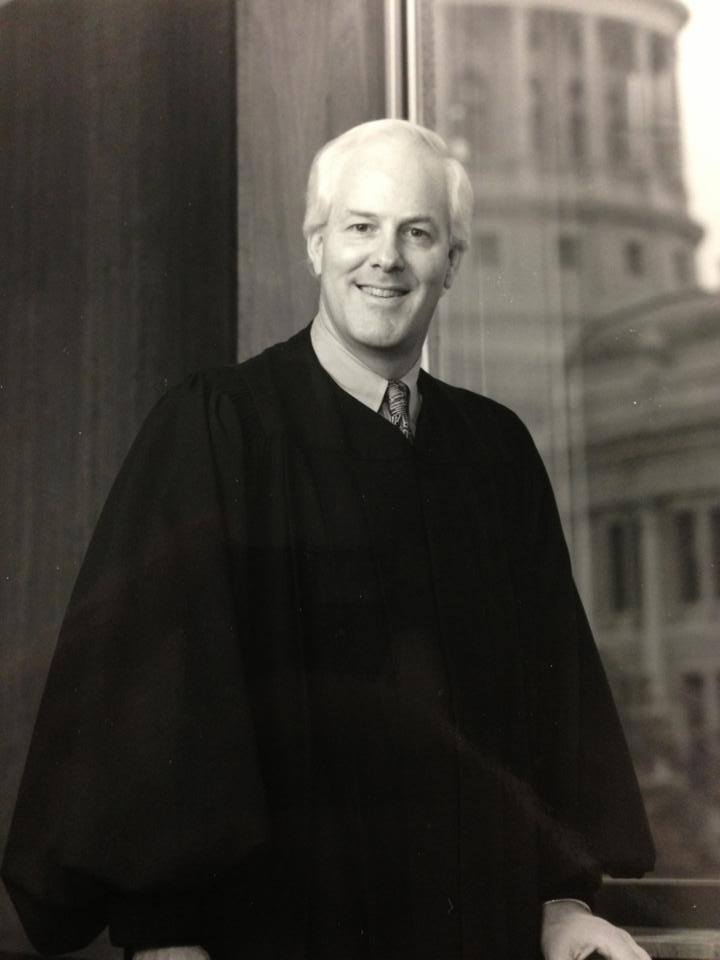 In 1984, at the age of 32, John ran for — and won — an open state district judge seat in Bexar County. After serving in this role for six years, he was elected to the Texas Supreme Court in 1990 and then reelected in 1996.
While on the bench, John followed his passion for learning, and earned a Master of Laws from the University of Virginia in 1995.
In 1997, John ran for Attorney General of Texas, and became the first Republican to win that office since Reconstruction.
John was first elected to the U.S. Senate on November 5th, 2002, with over 55 percent of all votes cast. He was re-elected to the U.S Senate in 2008, 2014, and 2020.
Throughout his career, John has earned a national reputation as an articulate and effective voice for Texas values in Washington, D.C. He's known for reaching across the aisle to get things done and has the track record to prove it. With more than 80 of his own bills signed into law, John has championed policies to bolster the Texas economy, create safer communities, and enhance our national security, and he is routinely ranked among the most effective legislators in the Senate.
From 2013 to 2019, John was chosen by his peers to serve as the Senate Republican Whip, the second-highest ranking position within the Republican Conference, and one that gave Texas a powerful voice at Congress' leadership table.
An active member of several caucuses, John co-founded the bipartisan Senate India Caucus to promote U.S.-India bilateral relations and advance issues of common interest. He's also a member of the Congressional Sportsmen's Caucus, the Senate Caucus to End Human Trafficking, the Senate Pro-Life Caucus, the Senate Western Caucus, and the Senate Republican Conference Task Force on Hispanic Affairs, where he serves as the Vice Chairman.
Over the years, John has been recognized with a number of notable awards, including the Hero of the Taxpayer Award and the Taxpayers' Friend Award for his work to reduce the tax burden on hardworking Texas families. He was awarded the Rape, Abuse, and Incest National Network (RAINN) Crime Fighter Award for his work fighting for legislation to help end the rape kit backlog and protect victims of child exploitation. He also received the Democracy Award for Constituent Services in recognition of his dedication to serving Texans not just through his votes on the Senate floor, but through direct assistance with federal issues as well. In 2015, John was named Mr. South Texas for his dedication to the growth and development of the South Texas region.  
More recently, John has been recognized for his continued leadership on a wide range of issues. In 2020, he was awarded the Friend of the Farm Bureau award by the American Farm Bureau for his advocacy on behalf of the Texas agricultural industry, and he was honored with the Spirit of Enterprise award by the U.S. Chamber of Commerce for his work on behalf of America's job creators. In 2022, he was honored with the Mission Inspire Award by the National Medal of Honor Museum Foundation for his work on behalf of America's brave veterans.
John continues to represent all Texans in the U.S. Senate, serving on the Judiciary, Intelligence, and Finance Committees.