Cornyn Leads Delegation to Mexico to Meet with President López Obrador, Urge Cooperation on Mutual Security Challenges
WASHINGTON – This afternoon, a congressional delegation (CODEL) led by U.S. Senator John Cornyn (R-TX) returned to the U.S. after meeting with Mexican President Andrés Manuel López Obrador and visiting intelligence, drug enforcement, and government officials in Mexico. The delegation, which included Senators Chris Coons (D-DE), Jerry Moran (R-KS), Chris Murphy (D-CT), Mike Lee (R-UT), Kyrsten Sinema (I-AZ), Shelley Moore Capito (R-WV), and Peter Welch (D-VT) and Representatives Tony Gonzales (TX-23), Henry Cuellar (TX-28), Veronica Escobar (TX-16), and Maria Salazar (FL-27), received briefings from U.S. intelligence officials, the U.S. Drug Enforcement Administration, and U.S. Ambassador to Mexico Ken Salazar on the United States' security posture with regards to Mexico, recent killings of Americans in the country, efforts to stop drug trafficking, and illegal immigration at the U.S.-Mexico border. The delegation shared their concerns with Mexico's handling of these issues with President López Obrador and members of his administration.
"The United States and Mexico share a common border, which means we should have a shared interest in working together to address the security challenges that put American and Mexican lives at risk, including drugs, murderous cartels, and unchecked migration," said Sen. Cornyn. "Our delegation made clear to President López Obrador that his administration must do more to address these issues so that we can maintain our historically strong economic and cultural partnership, and I am hopeful that our candid conversations will lead to collaborative solutions that make both countries safer and more prosperous."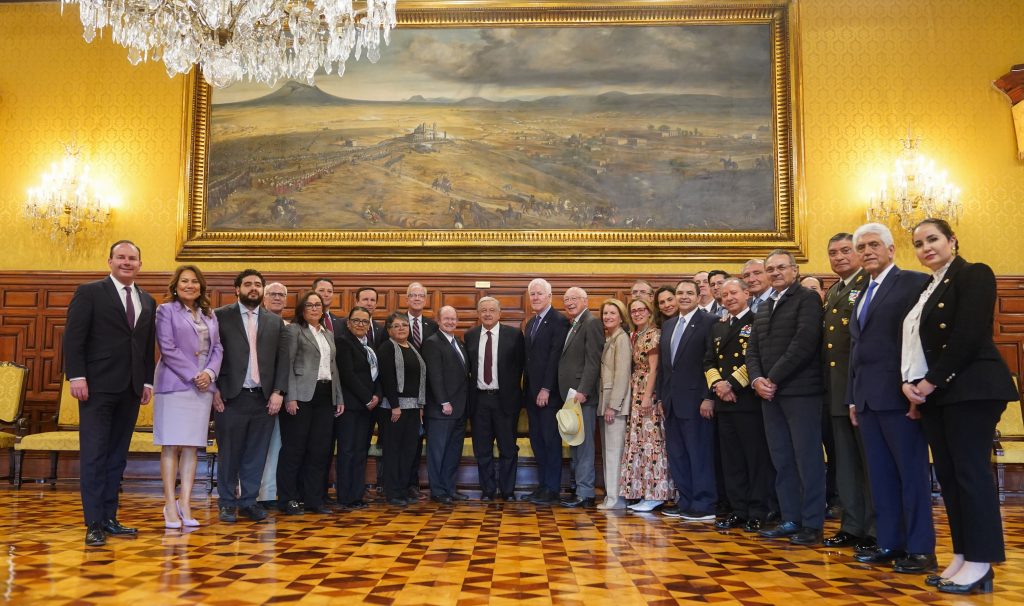 In Mexico City, the delegation met with Mexican President Andrés Manuel López Obrador, U.S. Ambassador to Mexico Ken Salazar, and Mexican government officials.