AUSTIN – Today, U.S. Senator John Cornyn (R-TX) was briefed by Texas public health and emergency response officials on the current status of the COVID-19 pandemic in Texas and the continued response efforts to the virus. Sen. Cornyn was briefed by Texas Department of State Health Services (DSHS) Commissioner John Hellerstedt, MD, Texas Division of Emergency Management (TDEM) Chief Nim Kidd, and DSHS Deputy Commissioner Kirk Cole. 
Since the start of the pandemic, Sen. Cornyn has partnered with state leaders to respond and prepare for the dynamic needs of the State through funding, equipment, and resources to protect public health. In today's briefing, the leaders shared the latest statistics as well as trends being seen throughout the state. They emphasized the important role that vaccines have had on reducing the number of hospitalizations and while health care staffing shortages are prevalent nationwide, they highlighted the work Texas is doing to surge medical staffing to hospitals statewide to support health care workers on the front line. Leaders also commended the ongoing efforts by the Texas National Guard which have contributed to increased testing capabilities and vaccination rates across the state.
State leaders shared their work to secure more COVID-19 tests and monoclonal antibodies treatments for Texans while providing an update on the strong amount of personal protective equipment (PPE) that the state currently has.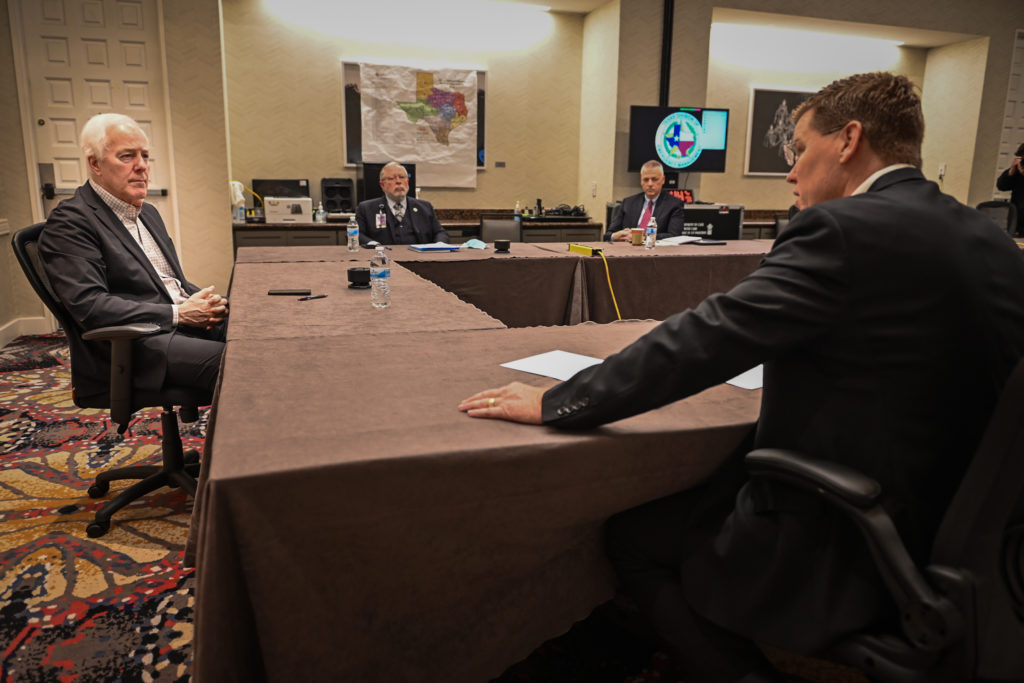 Sen. Cornyn was briefed by TDEM Chief Kidd and DSHS Commissioner Dr. Hellerstedt to review how the State has utilized the $24 billion in federal relief Texas has received since the start of the pandemic.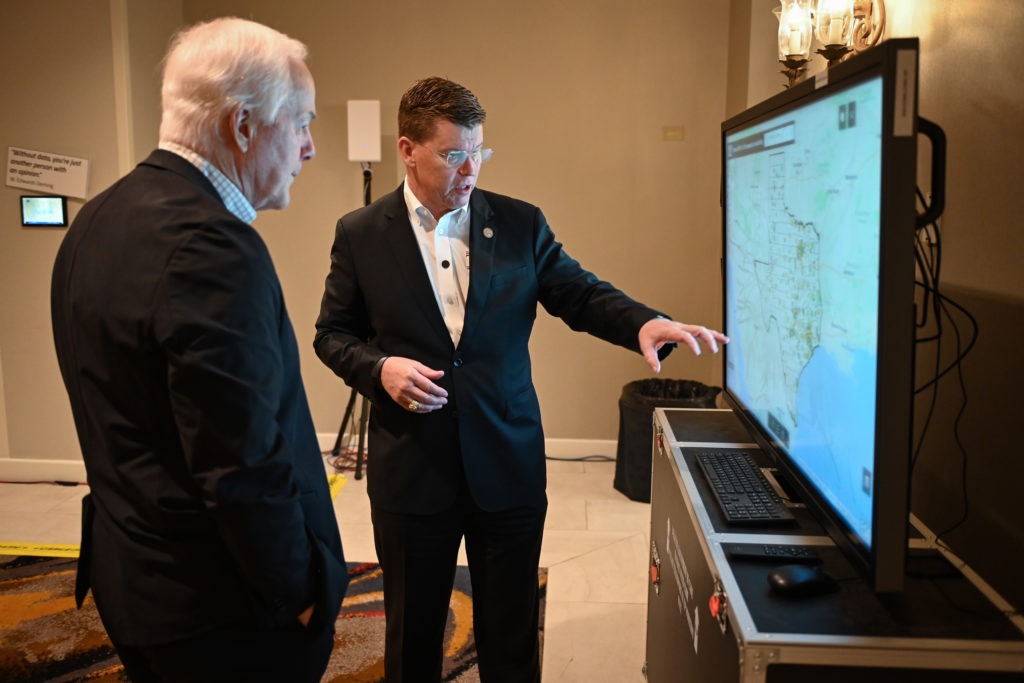 He was updated by Chief Kidd about the current efforts and strategy to address the ongoing testing, monoclonal antibody treatment, and health care staffing shortages.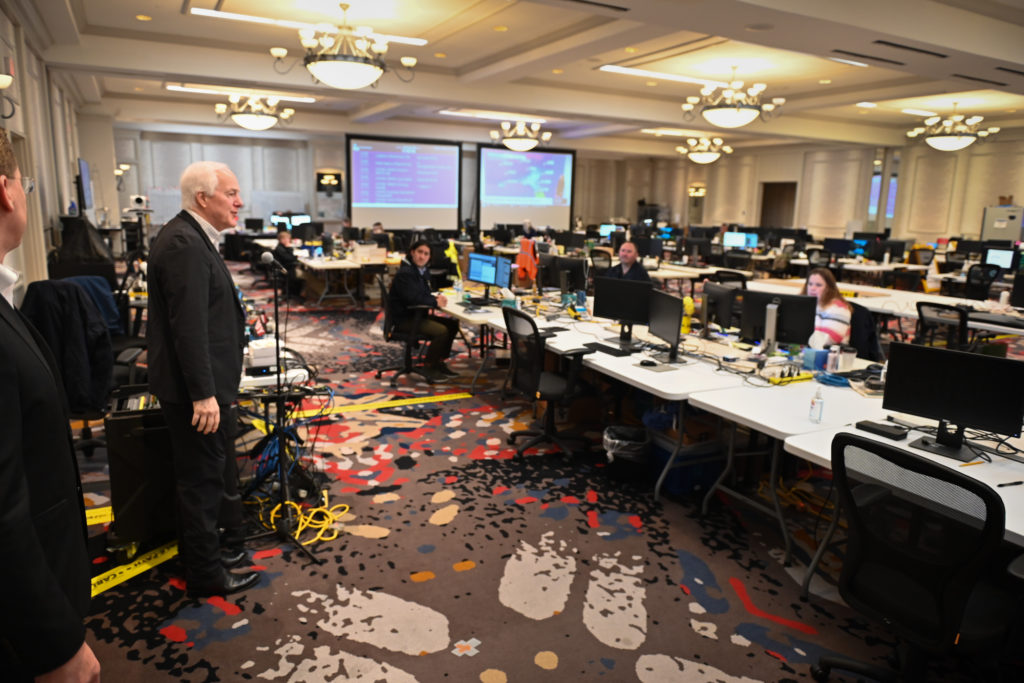 Following the briefing, Sen. Cornyn thanked staff working in the state's alternate Emergency Operations Center for their efforts.
These images are in the public domain, but those wishing to do so may credit the Office of Senator John Cornyn.