PHOTO: Cornyn Meets with New Head of Army Futures Command
WASHINGTON – U.S. Senator John Cornyn (R-TX) met today with the new Commanding General of the Army Futures Command (AFC)James E. Rainey as part of his initial 90 days in command to discuss the goals and priorities of AFC.  See photo below.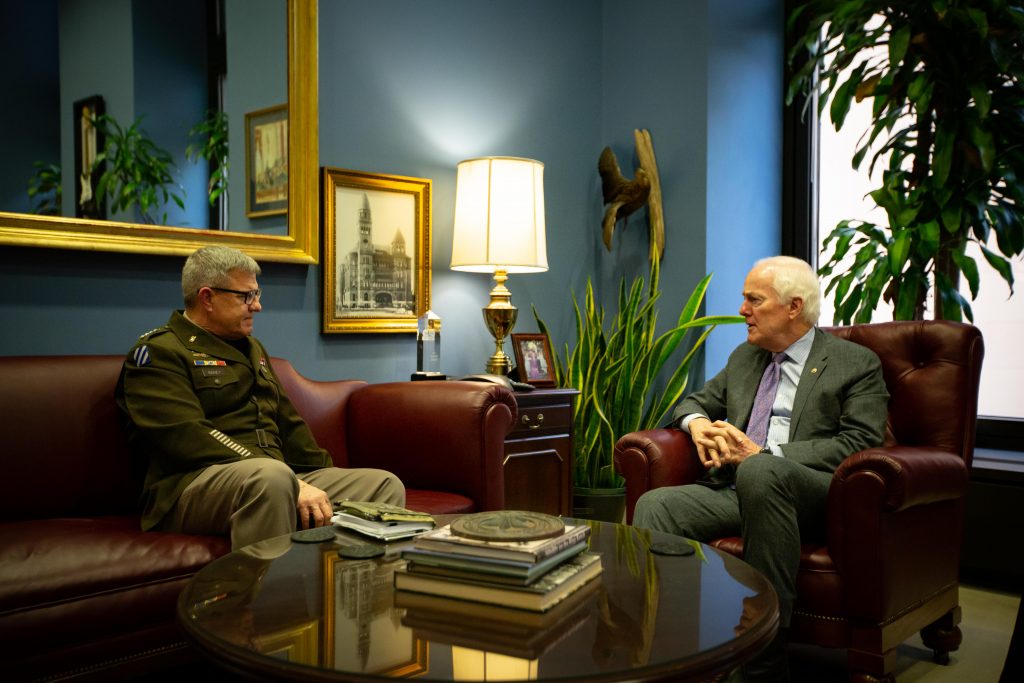 This image is in the public domain, but those wishing to do so may credit the Office of U.S. Senator John Cornyn.