PHOTO: Cornyn Meets With Baylor President
WASHINGTON – U.S. Senator John Cornyn (R-TX) met today with Baylor University President Linda Livingstone to discuss the university's efforts on furthering the technology and manufacturing workforce and other priorities affecting Waco. See photo below.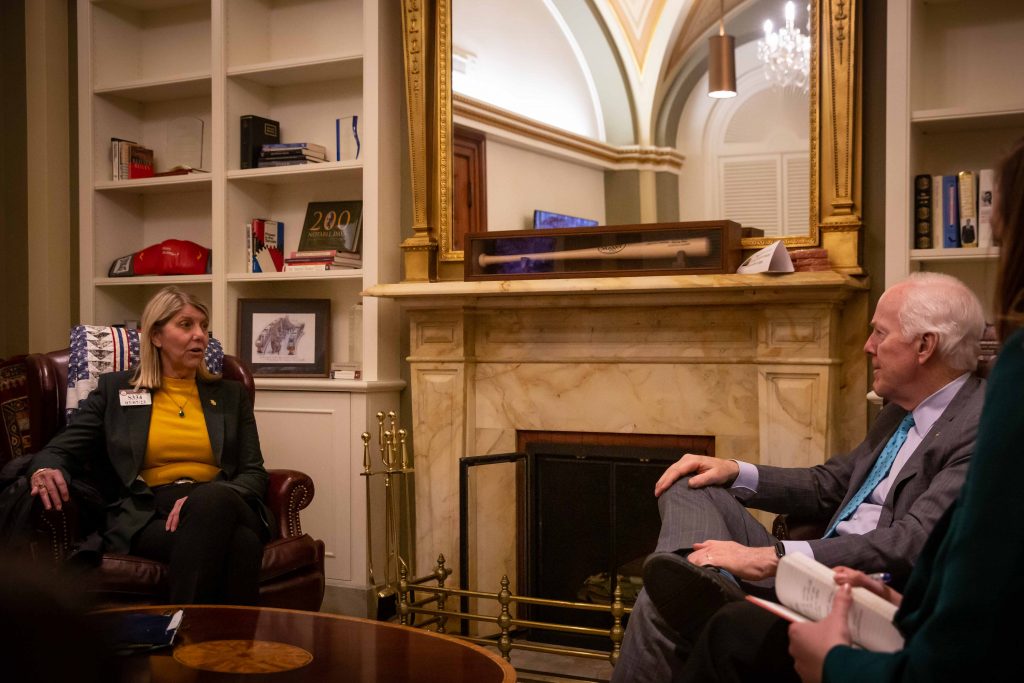 This image is in the public domain, but those wishing to do so may credit the Office of U.S. Senator John Cornyn.