PHOTO: Cornyn Meets with City of San Marcos Officials
WASHINGTON – U.S. Senator John Cornyn (R-TX) met yesterday with San Marcos officials, including Mayor Jane Hughson, City Manager Stephanie Reyes, Assistant City Manager Jon Pantalion, and Councilmembers Alyssa Garza, Matthew Mendoza, Jude Prather, and Mark Gleason, to discuss public safety, infrastructure, and disaster recovery. See photo below.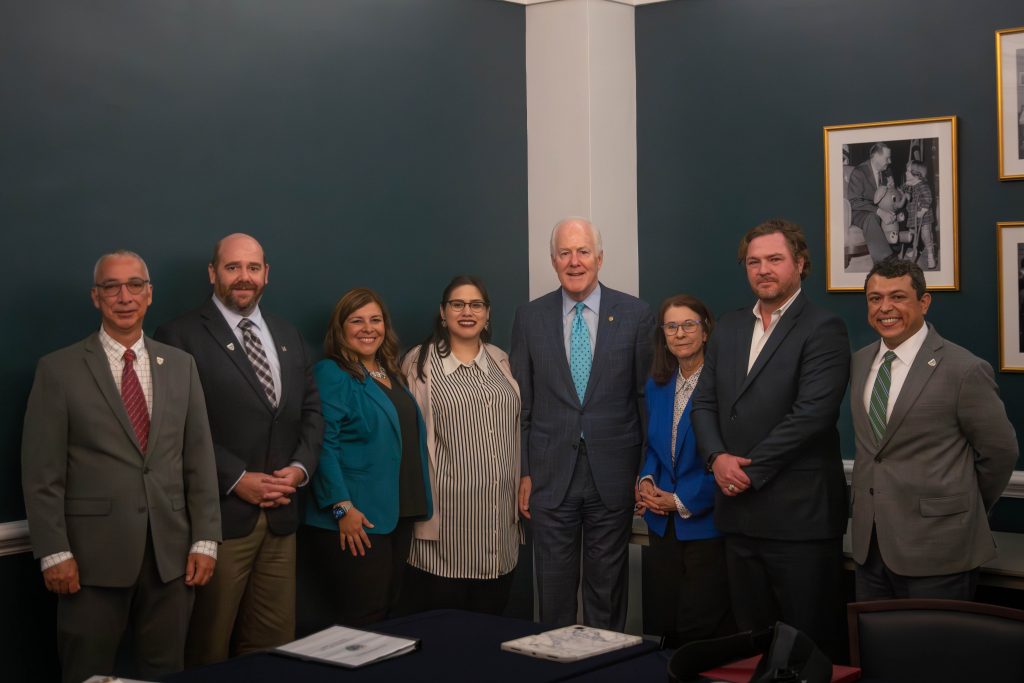 This image is in the public domain, but those wishing to do so may credit the Office of U.S. Senator John Cornyn.