PHOTO: Cornyn Meets With Greater Houston Partnership
WASHINGTON – U.S. Senator John Cornyn (R-TX) met today with Greater Houston Partnership members to discuss the region's energy security, the Texas Coastal Spine project, mental health, and the recent agreement between TxDOT, Harris County, and the City of Houston in support of the North Houston Highway Improvement Project along the I-45 Corridor. See photo below.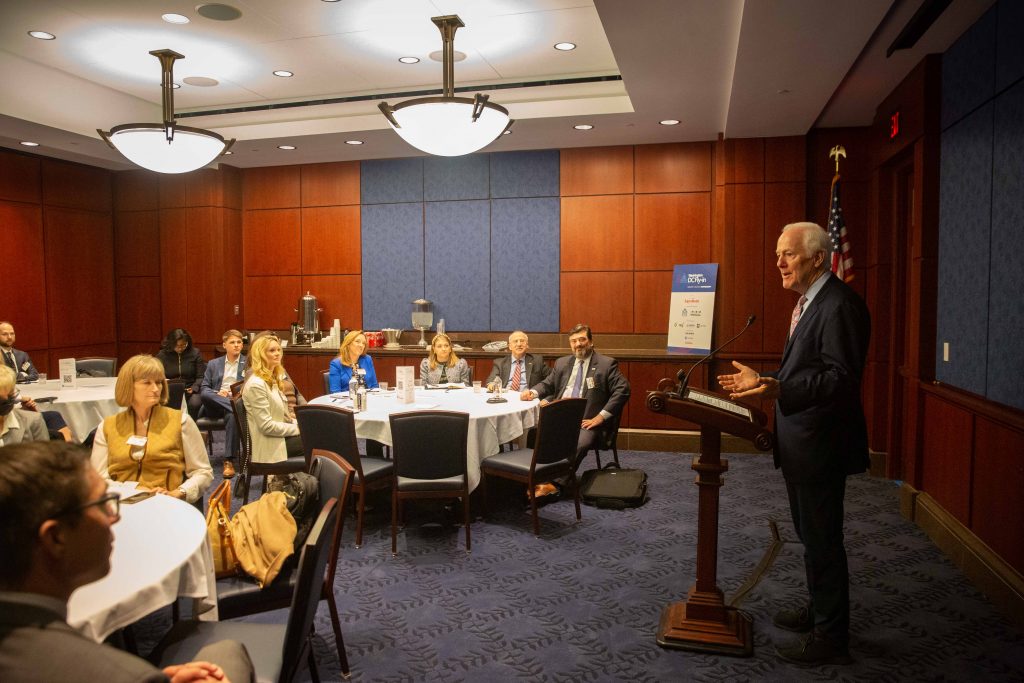 This image is in the public domain, but those wishing to do so may credit the Office of U.S. Senator John Cornyn.