PHOTO: Cornyn Meets with Johnson Space Center Director
WASHINGTON – U.S. Senator John Cornyn (R-TX) met today with the National Aeronautics and Space Administration's (NASA) Johnson Space Center (JSC) Director Vanessa Wyche to receive an update on JSC's missions, operations, and plans for the International Space Station. Last month, Sen. Cornyn sent a letter urging leadership of the U.S. Senate Committee on Appropriations and Subcommittee on Commerce, Justice, and Science to provide robust funding for NASA and JSC to help address the strategic threats facing our nation from adversaries like China and Russia. See photo below.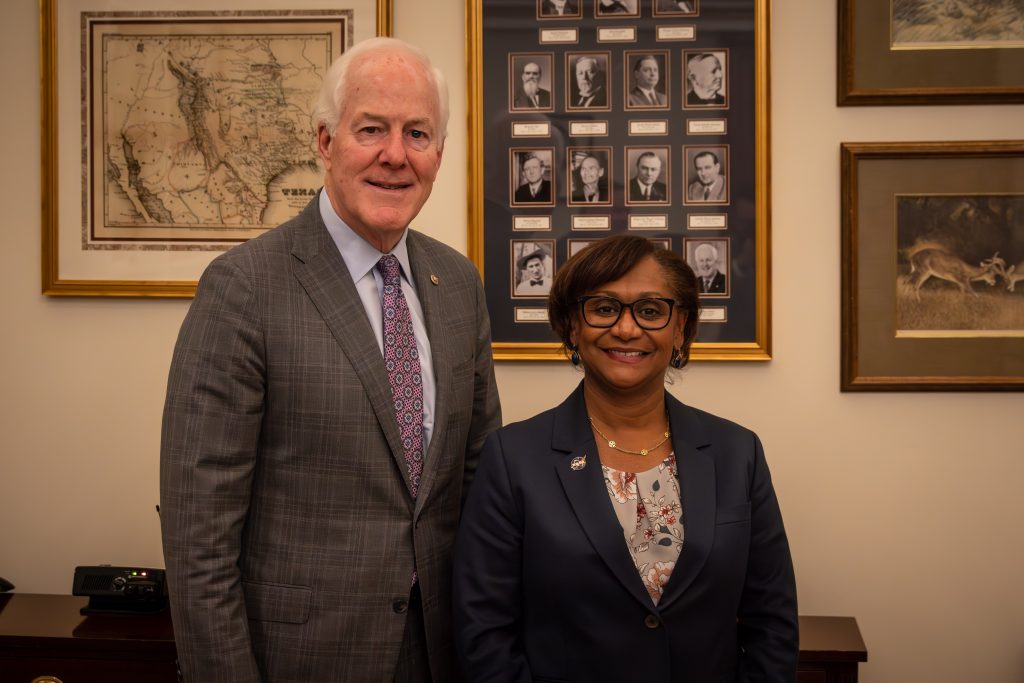 This image is in the public domain, but those wishing to do so may credit the Office of U.S. Senator John Cornyn.