PHOTO: Cornyn Meets with NASA Crew-3 Astronauts
WASHINGTON – U.S. Senator John Cornyn (R-TX) met today with Pilot Thomas H. Marshburn, Commander Raja Chari, and Mission Specialist Kayla Barron from NASA's SpaceX Crew-3 to discuss the recent mission and research they conducted onboard the International Space Station, the ongoing Artemis 1 mission, and the importance of human space exploration. Sen. Cornyn previously spoke in 2020 at the astronaut graduation for Commander Chari and Specialist Barron at the Johnson Space Center in Houston. See photo below.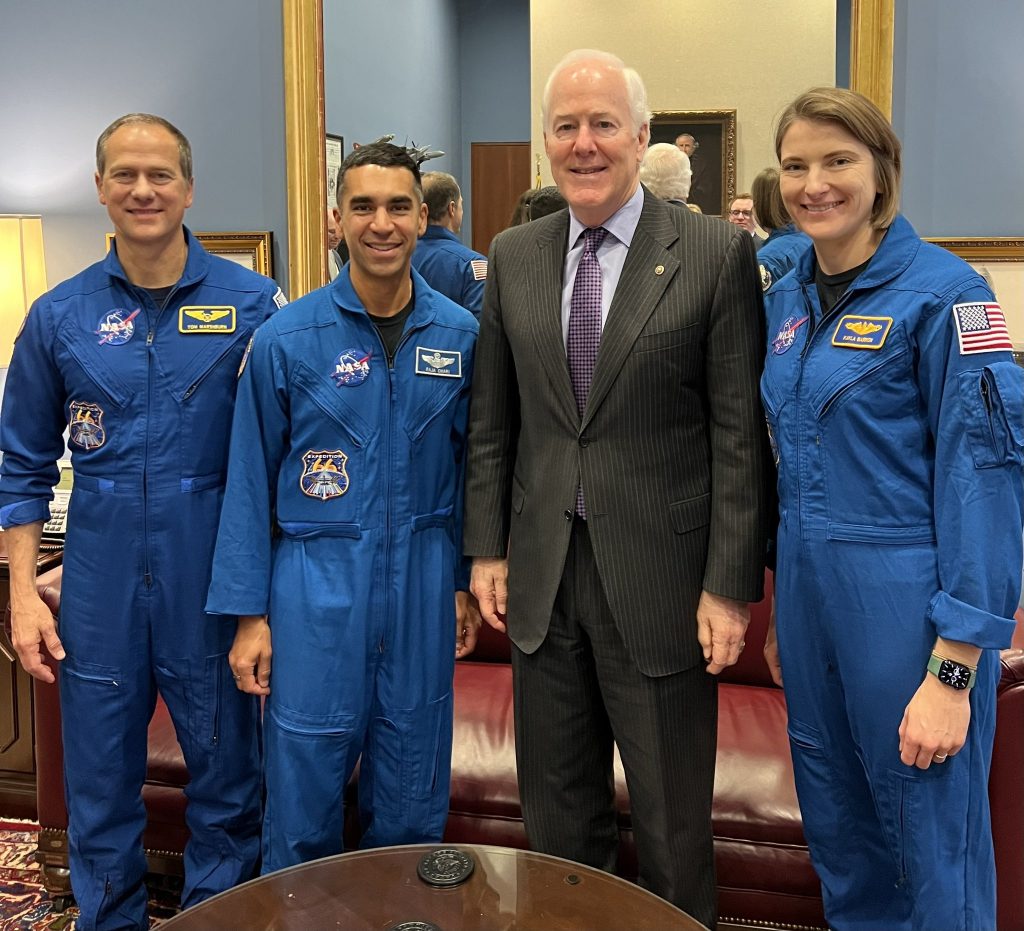 This image is in the public domain, but those wishing to do so may credit the Office of U.S. Senator John Cornyn.