PHOTO: On Juneteenth in Fort Worth, Cornyn Participates in Opal's Walk for Freedom with Mayor Parker & Ms. Opal Lee
FORT WORTH – U.S. Senator John Cornyn (R-TX) today joined "Grandmother of Juneteenth" Ms. Opal Lee and Fort Worth Mayor Mattie Parker to recognize Juneteenth, a celebration marking the news of freedom reaching enslaved people in Texas years after the Emancipation Proclamation was signed by President Lincoln in 1863. In 2021, Sen. Cornyn and Congresswoman Sheila Jackson Lee (TX-18) successfully passed their law making Juneteenth a federal holiday. This annual walk covers part of the Historic Southside neighborhood near the site of the future home of the National Juneteenth Museum. See photo below.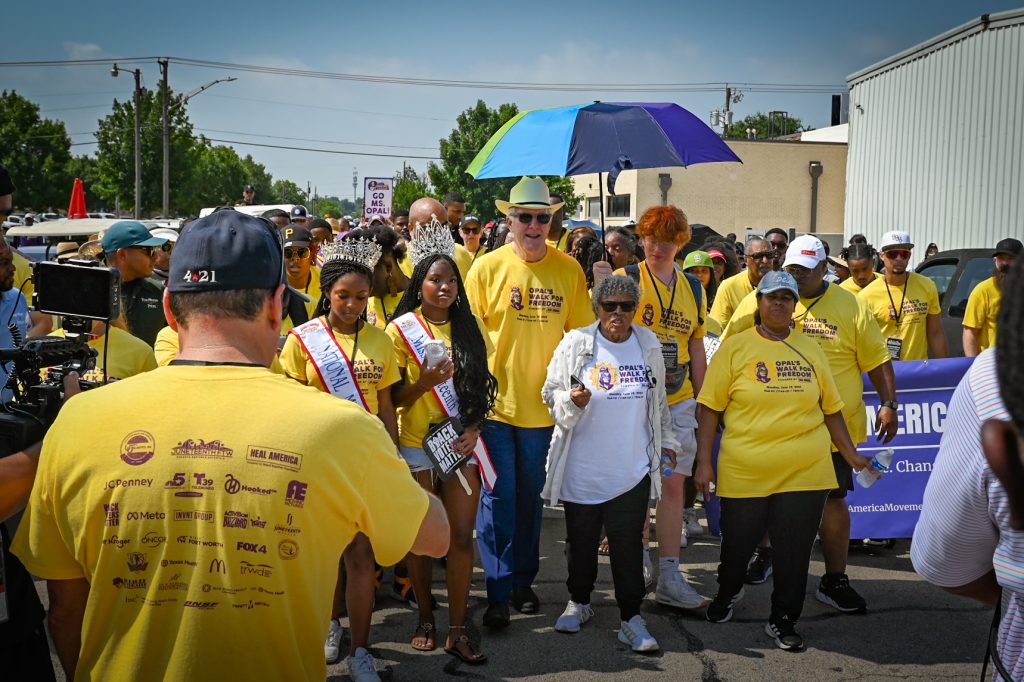 This image is in the public domain, but those wishing to do so may credit the Office of U.S. Senator John Cornyn.